These photos have been hanging around in draft limbo since August. This is a new hip wrap that I made over the summer just because I saw that beautiful blue and orange yarn in the fabric store and just had to have it. I used these photos to help me plan the layout of the piece before I started gluing and sewing stuff on. I crocheted the base of this hip wrap myself and made the tassels by hand. The little mirrors got glued on and so far only one has fallen off. The shells were sowen on. I eventually added some flowers I made out of the blue and orange yarn with tiny bells in the middle of them.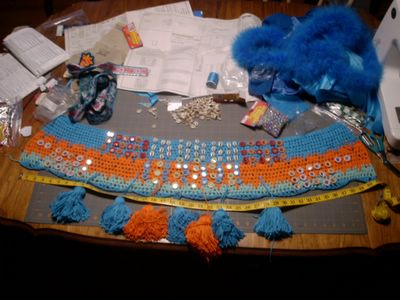 1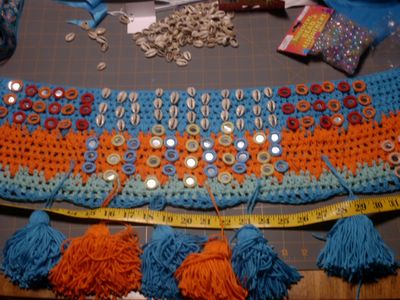 2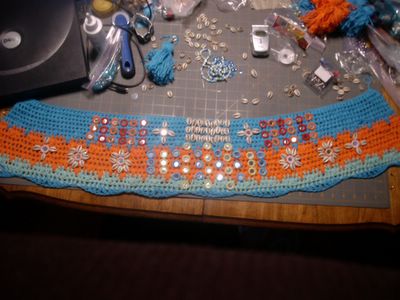 3

Since costume pieces are always a work in progress, just a couple of weeks ago I added some
angle hair yarn
fringe to the belt to add a little more movement to the piece when I dance. The yarn was on sale and I'd been wanting some since the spring. I got the
mirrors
and the
shells
from
Oriental Trading Company
.